THE MISSION OF IPM
The mission and calling of IPM is to share God's love to prisoners by proclaiming His truth which alone is able to set them free (Isaiah 61:1). Through God's forgiveness, prisoners can experience true freedom and new life in Him. Here at IPM, we want to be used of God in making disciples of Jesus Christ in the often forgotten mission field behind bars in jails and prisons (Matthew 28:19). We praise the Lord for enabling IPM to proclaim these great truths for decades, and are also thankful to God for those who have partnered with us which has enabled IPM to freely distribute Bibles and Christian literature to prisoners.
Original Leadership and Ministry
The Lord used Chaplain Ray Hoekstra to begin the International Prison Ministry (IPM) in 1972. The Chaplain then directed IPM until he went home to be with the Lord on November 20, 1997, at the age of 84. Upon Chaplain Ray's "home-going" to Glory, his beloved wife and partner Leola Hoekstra continued to faithfully direct IPM until 2002. For decades Chaplain Ray and his wife, Leola, made thousands of ministry visits into prisons across America and the former Soviet Union. They also distributed free Bibles, Life-Changing testimony books, and Christian study books to prisoners who requested them. Their ministry was supported in prayer and donations by Christians who listened daily to IPM's national radio broadcast.
Present Leadership and Ongoing Ministry
Pastor Bob Hoekstra (Chaplain Ray Hoekstra's son) directed IPM from 2002 until the Lord called him home in December, 2011. Dini Hoekstra, Pastor Bob's wife and ministry partner for over 45 years, was appointed Director of IPM and is carrying on the vision and ministry along with Heidi Hoekstra Ceballos (Bob and Dini's daughter and Chaplain Ray's granddaughter) and Heidi's husband Joe Ceballos who have served together at IPM since 2001. International Prison Ministry continues the extensive distribution of Bibles, testimony books, and biblical literature to prisoners in jails and prisons all across America. IPM also continues to support prison ministry in Russia and India.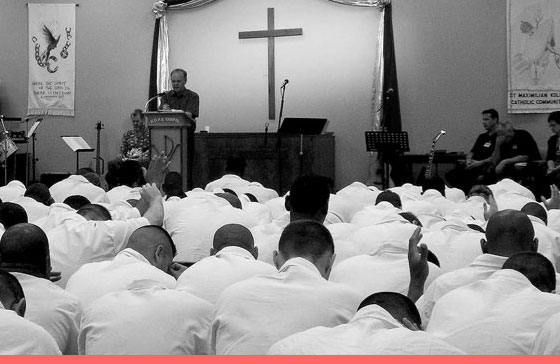 More About Chaplain Ray
Chaplain Ray's inspiration for prison ministry came to him at the age of nineteen. A personal friend of his, Ronald Bayles (who was a three-time loser by the age of eighteen) became a believer in Jesus Christ. Soon after his conversion, Ron hitchhiked more than three-hundred miles from Long Beach to Ione, California. There he spent a weekend with young Ray Hoekstra, who was working on the Frank Ringer Ranch. Ron shared the gospel, along with his testimony of a changed life. Ray Hoekstra became Bayles' first convert! Both young men immediately began preparations for full-time Christian service.
The following years presented many opportunities of ministry for Ray Hoekstra. Increasingly, he was led to use radio as a primary means for sharing the gospel. He became a notable pioneer in Christian radio ministry, serving three terms as President of the Southwest Chapter of the National Religious Broadcasters.
Overseas Literature Distribution
In 1990, Chaplain Ray offered to provide New Testaments and Christian literature in the Russian language for every prisoner in the former Soviet Union. This commitment was fulfilled by providing more than 800,000 New Testaments and literally millions of Life-Changing Books for the prisons of Russia, the Ukraine, and the former Soviet Republics.  Similar Christian literature is now distributed by IPM in Hindi and other languages for prison outreach in India.  Partnerships with national pastors continue to reach inmates for Christ in Russia and India.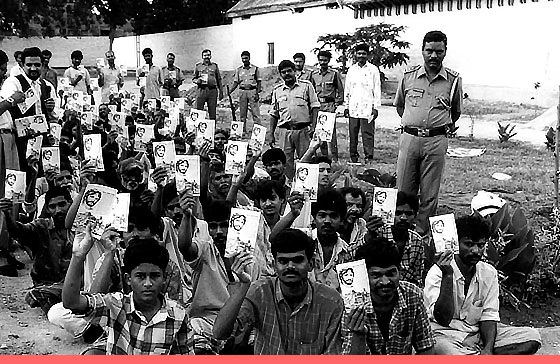 ANSWERING LETTERS FROM PRISONERS
Every year, tens of thousands of letters from prisoners are received at IPM. Each letter is carefully read and prayerfully answered. All prisoners also receives a free gift of a Bible or other Christian books that have been requested. Additional and different books are sent every time an inmate corresponds with us.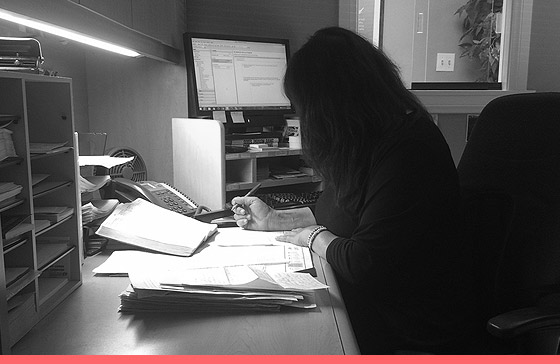 PRISON MINISTRY AVAILABLE FOR ALL
The Lord can use all of His people in prison ministry. Some will go into prisons to minister personally. Some will provide funds to send literature into the prisons. Others will pray for ministries like the International Prison Ministry.
LIVING IN CHRIST MINISTRIES
Living in Christ Ministries is an outreach ministry of IPM. Pastor Bob Hoekstra (Chaplain Ray's son) was the founder and director from 1976 until his home-going in 2011. LICM operates as the teaching and discipleship arm of IPM through the distribution of Pastor Bob's numerous biblical teachings to those inside and outside prison walls.  The desire of Living in Christ Ministries is to point people to the Lord and to His Word (Col 1:28) . Please visit our website at www.livinginchrist.org.