FEATURED TESTIMONIAL BOOKS
International Prison Ministry provides many biblical resources for prisoners, for the purposes of evangelism and edification. The books featured here are testimonies of former prisoners who had their lives transformed through relationship with Jesus Christ. From sinners being saved by grace through faith in Jesus Christ, to growing into godly, fruitful people as His disciples now ministering to others, these are a selection of their stories.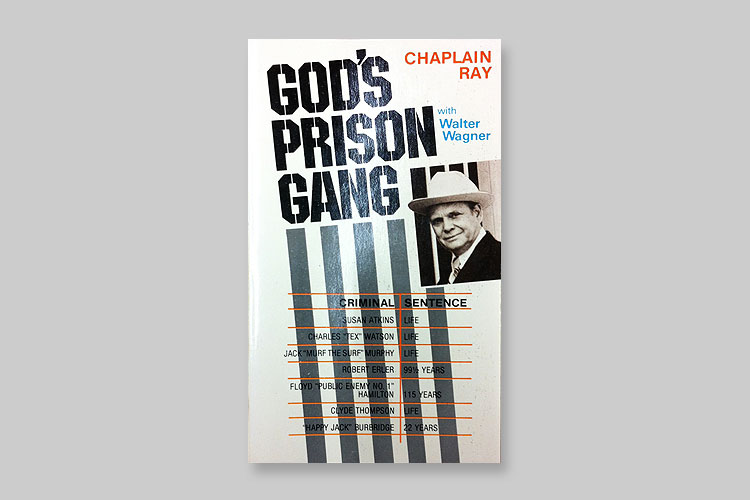 God's Prison Gang
"If the Son therefore shall make you free, you shall be free indeed." —John 8:36
The central theme of God's Prison Gang is the good news that rehabilitation of prisoners can take place in lives transformed by Christ!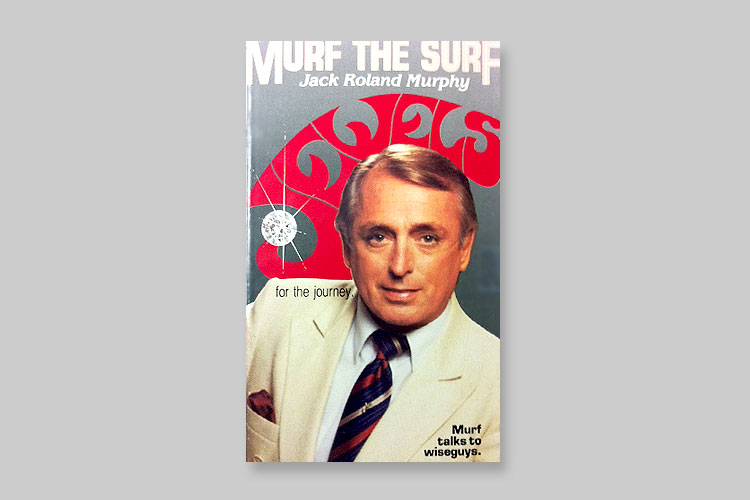 Jewels for the Journey
Murph Talks to Wiseguys
The Eagle Diamond, Delong Ruby, Midnight Sapphire, 23 other precious gems, and the largest star sapphire in the world, the Star of India, had all vanished in the night from the American Museum of Natural History in New York City…who would dare attempt such a heist?
Jewels for the Journey is Jack Murphy's personal account of living in the underworld fast lane, 21 years in maximum security prisons, and how he survived in a society of takers, users and walking dead men.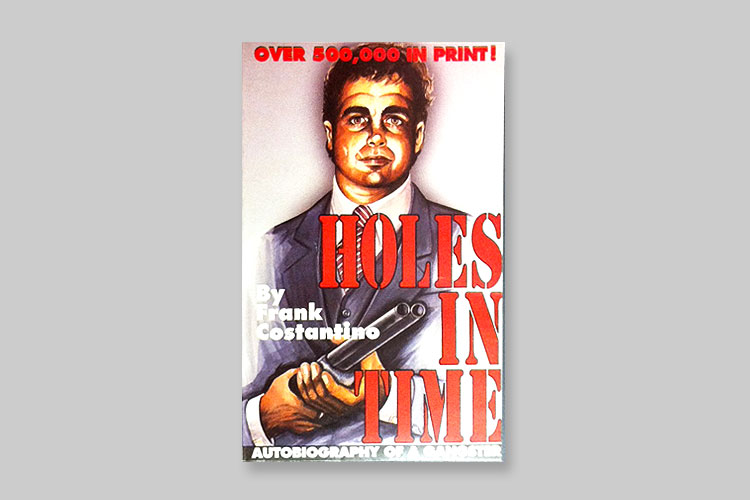 Holes in Time
Autobiography of a Gangster
Frank was a professional criminal. He deliberately decided to be a thief and a robber. With protection from the underworld, he preyed upon the upperworld. In eleven years he participated in robberies and thefts totaling eleven million dollars.
All this he did with no qualms of conscience. He reasoned that bankers and businessmen stole with their pens. He stole with his guns. He saw no difference.
On his first felony conviction, he received a sentence of 22 years in prison. There he had plenty of time to think and to reason within himself. The inhumanity that he witnessed demanded the he find out what he wanted to be, a giver, or a taker. He reached the conclusion that those who don't care leave holes in time.
His personal encounter with Christ in the office of Chaplain Max Jones settled all the issues. He had found the answer to life's most important questions. This book is distinctly unique in taking you with Frank through the inner thought processes hat led to a gangster becoming a dedicated Christian.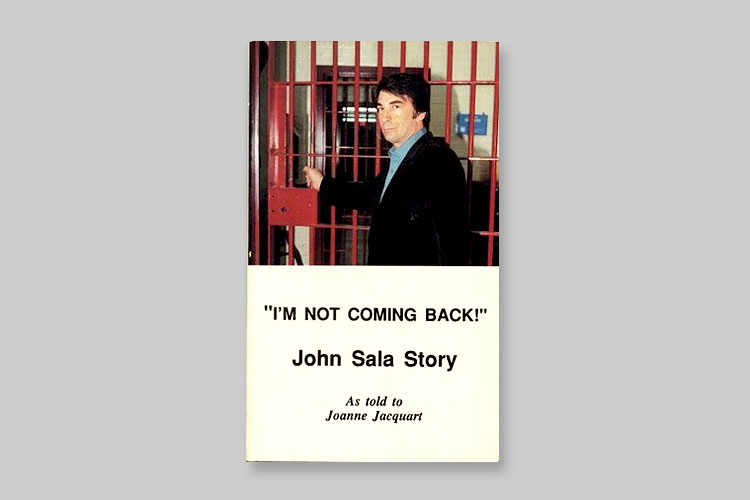 I'm Not Coming Back!
The John Sala Story
John Sala's word consisted of drugs, alcohol, and crime from the age of 14 until 40 He seemed destined to be a loser the rest of his life. But then he met Jesus and everything changed. John's story is a dramatic example of a loser becoming a winner. John is recognized for his intensity of faith, a strong commitment to the word of God, and a determination to win the lost. Having "been there," he is able to speak with words that are uncompromising and straight to the point.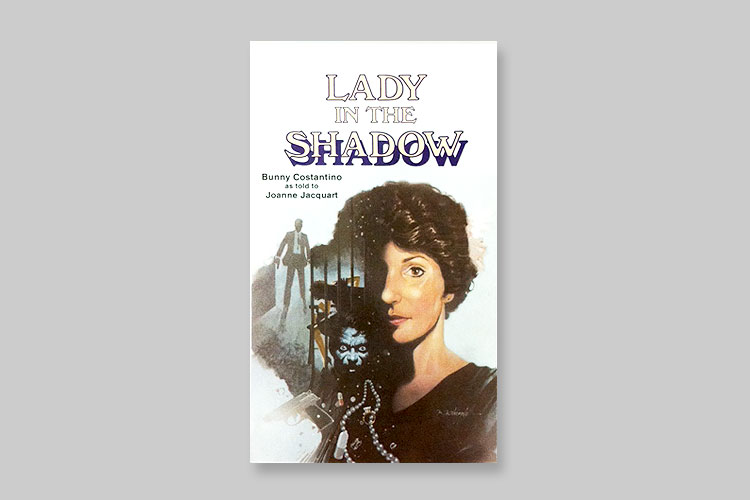 Lady in the Shadow
Lady in the Shadow is the heart wrenching story of an inmate's wife torn between her own struggle to survive and the strong desire to "throw in the towel and quit." Bunny's strong resistance, and her love for her husband and children, led her into a victorious experience with Christ.
Smokin' & jokin'
The Sandi Fatow Story
Sandi just wanted to dance and party and hang out. But like many others, she got caught up in a lifestyle of drugs and alcohol, progressing from marijuana to barbiturates and amphetamines, to L.S.D., peyote, to cocaine, and finally to heroin. She looked for love in all the wrong places. What she got was a baby boy given up for adoption, an illegal abortion, the police and the F.B.I. knocking on her door, a heroin habit that couldn't be satisfied, and a broken heart. From the United States Marine Corps, to the Jimi Hendrix Experience, to the Miami underworld of gangsters and smugglers, to a Harlem junkie…It wasn't supposed to happen that way. But it did.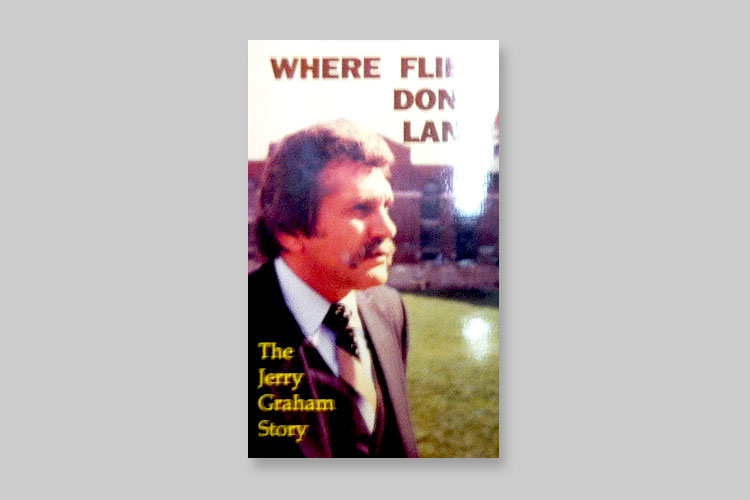 Where Flies Don't Land
The Story of a Junkie, Jailhouses, and Jesus.
Jerry Graham was, as he calls it, "state raised." constantly in and out of prison, his life was bound by drugs, booze, and crime, He hated it, but he couldn't free himself. Now he was charged as a habitual criminal, and if the charge stuck, he'd never see the outside of the slammer again. Only a miracle could set him free…
"Jesus of Nazareth came to set prisoners free. He identifies with the prisoner, and after reading Jerry Graham's book, Where Flies Don't Land, you will, too. It's the story of a supernaturally transformed life."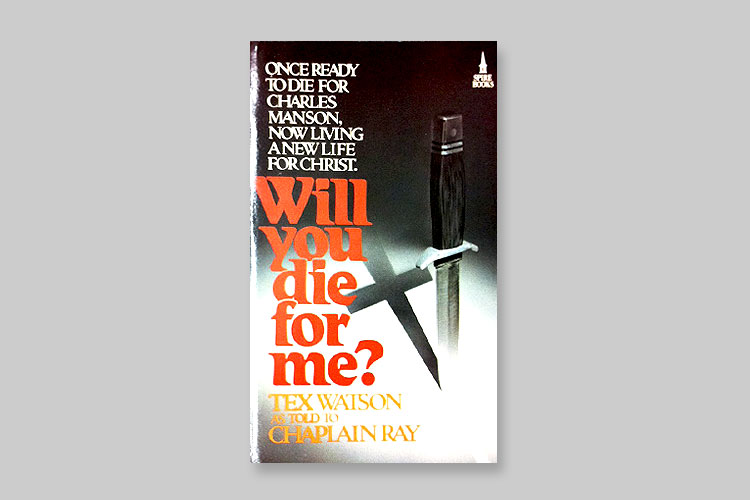 Will You Die for Me?
Once Ready to Die for Charles Manson, Now Living a New Life for Christ.
Tex Watson was once ready to die for Charles Mason. He had felt nothing but the desire to please Charlie — even if it meant murdering seven people.
Will You Die For Me provides and inside view of the Manson madness through the executioner. But Watson's story does not even there. His story goes beyond "Helter Skelter" and death to a new life in Christ. Tex Watson's final release from his terrifying past stands as a universal source of hope, pointing the way to a new life of joy and peace.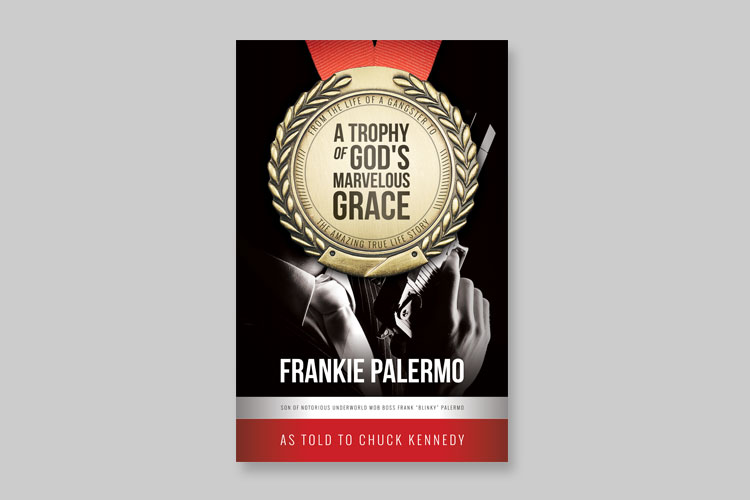 A Trophy of God's Marvelous Grace
Caught up in Organized Crime, Sentenced to 65 Years in Prison, Miraculously Transformed by the Power of Jesus Christ!
Frankie grew up in the Palermo Mafia family. He became deeply involved in the inner workings of the Mafia, which lead him to a life of crime including: forgery, counterfeiting, bookmaking, burglary, interstate stolen securities of stocks and bonds, highjacking, arson, extortion, and murder. Frankie was given a 65 years prison term of which he served 15 years at the Federal Penitentiary in Atlanta, GA. He served 12 more years on parole. While in prison in 1971, Frankie gave his life to Jesus Christ and became a new man. Now the Lord uses Frankie and his wife Judy to proclaim God's love at prisons, churches, and conferences across America.
Many More Books and Resources Available from IPM
For a catalogue of available books and biblical resources from IPM, please contact our ministry offices Monday through Friday from 8:30 a.m. to 5:00 p.m by telephone or email.
(The IPM Resource Catalog is available for chaplains and those involved in prison ministry)