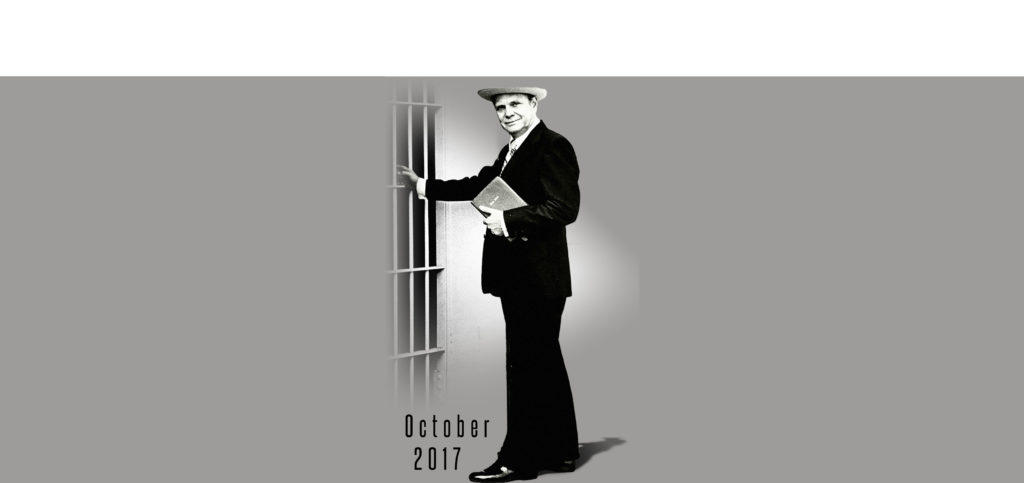 Prayer
Dear Friends of IPM,
As children of God, we are to be confidently praying for the will of God, according to the word of God. This is a summary application of the following verses: 'And this is the confidence that we have in Him, that, if we ask anything according to His will, He heareth us. And if we know that He hears us, whatsoever we ask, we know that we have the petitions that we have asked of Him' (1 John 5:14-17).
God's people are to be a praying people. We are invited by the Lord to call upon Him day by day. And we can do this with great confidence toward the Lord. If our requests are in line with the will of God, we know that the Lord has faithfully heard and favorably received our requests.
Herein, we have a reminder that praying is not about us imposing our will upon the Lord. Rather, it is about us embracing and aligning ourselves with the will of God. Even the Lord Jesus Christ Himself prayed in this manner, 'saying, 'Father, if Thou be willing, remove this cup from Me; nevertheless not My will, but Thine, be done' ' (Luke 22:42).
So, how can we know if we are praying in line with the will of God? Our security on this issue hinges upon the word of God. The will of God is declared through the word of God. When we are praying according to God's word, as led by the Spirit of God, we are praying according to the will of God.
Jesus stated it in this manner. 'If ye abide in Me, and My words abide in you, ye shall ask what ye will, and it shall be done unto you' (John 15:7). If we are seeking the Lord daily, if we are reading and meditating consistently in His word, the word of God is abiding in us. The word of God is shaping our mind and guiding our desires. When this process is occurring, then our prayer requests are being directed by the Spirit of God in line with the word of God. The result is that we receive that which we have asked of the Lord.
Thus, when we pray for blessings, God blesses. When we pray for God to use us, He uses us. When we pray for open doors in prisons, He brings new opportunities for evangelizing and discipling inmates. 'This Spirit of the Lord GOD is upon Me, because the Lord has anointed Me to preach good tidings to the poor; He has sent me to heal the brokenhearted, to proclaim liberty to the captives and the opening of the prison to those who are bound' (Isaiah 61:1).
Praying with You, for God's Will, according to God's Word,

Dini Hoekstra
(for all of our "Chaplain Ray Family" and the IPM Team)
P.S. We invite you to pray for the preparation and packaging of the 'Forgotten Prisoners Christmas Project.'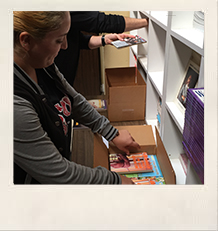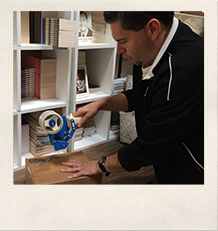 IPM Team preparing boxes of IPM books to send to over 600 prisons across the country for our annual 'Forgotten Prisoners Christmas Project.'
Power Through Prayer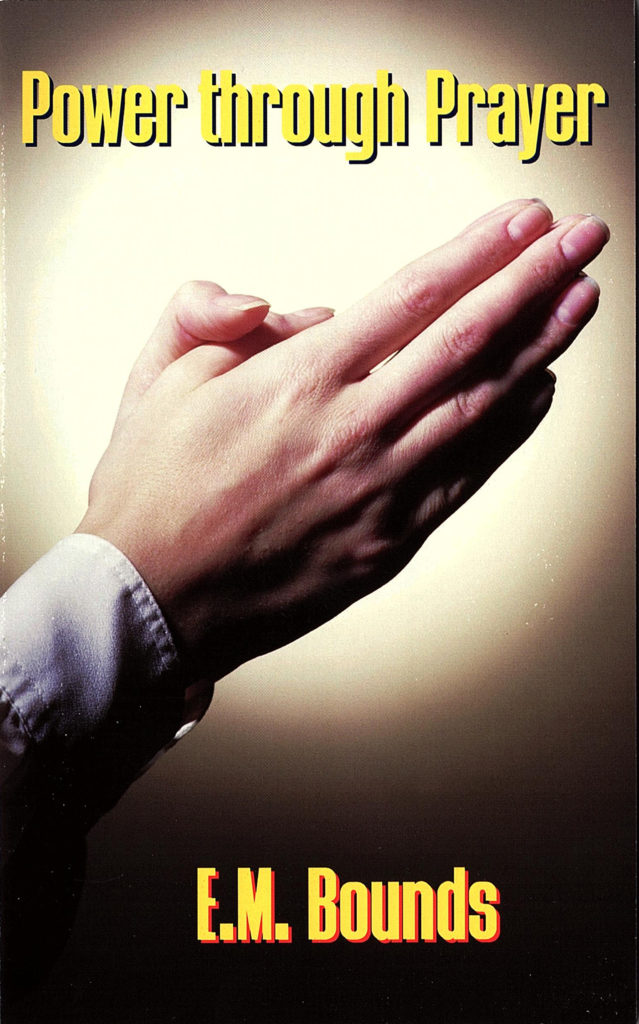 'Praying always with all prayer and supplication in the Spirit, and watching there unto with all perseverance and supplication for all saints' - Ephesians 6:18. 
E.M. Bounds did not look like a man of great power. A slender man, even in shoes he stood only 5 feet, five inches tall. In the eyes of the world, he was anything but strong.
It is always amazing to the finite and logical mind of mankind that God frequently chooses the weak things of the world to confound the strong. Indeed, this little man was born in obscurity and died without fanfare. He had little formal schooling and held no lofty church offices. However, during his lifetime, he set countless souls ablaze with his preaching, praying, and writing. Since his death in 1913, his books, especially those on prayer, have helped thousands find a deeper life in the Lord Jesus Christ.
'What the church needs today is not more machinery or better, not new organizations or more and novel methods, but men whom the Holy Ghost can use - men of prayer, men mighty in prayer. The Holy Ghost does not flow through methods, but through men. He does not come on machinery, but on men. He does not anoint plans, but men - men of prayer... The men who have most fully illustrated Christ in their character, and have most powerfully affected the world for Him, have been men who spent so much time with God in prayer as to make it a notable feature of their lives.' - E.M. Bounds
To request the appreciation gift for October, 'Power Through Prayer,' you may contact us at office@chaplainray.com
Letters from Prisoners
I Was So Lost For So Long!
Dear IPM,
I am incarcerated in Texas. I am 54 years old. I was so lost for so long! I have been in prison for almost 6 years now. I have never been so content or at peace in my life. Thanks to the redeeming blood of Jesus Christ. The grace and mercy of Almighty God and the direction of the Holy Spirit in my life has set me free. Please send me some Spiritual books.
Tony H., Texas Prison
I Have Gotten So Close to Him
I am incarcerated in a Florida prison. I have been here for 14 months now. I gave up on television, radio, newspapaers, magazines, gossip magazines, and all that trashy stuff. The only things I read are the Holy Bible and spiritual books. I do correspondence Bible studies and I take a couple classes here at the prison, because I want to learn all I can and build my relationship with my Heavenly Father. I have gotten so close to Him and I am blessed. Will you please send me the Practical Bible Dictionary and Concordance? It would be so helpful to me in my studies. God bless you for all that you do for all of us inmates.
Catherine M., Florida Prison
IPM,
I am just trying to strengthen my relationship with God instead of putting Him on the back burner. Recently, my answers have come through prayer. After reading some of your testimonial books, things started to change for me in a good way. Please send more books to me and the other inmates here.
Dan S., Iowa Prison
Dear IPM,
I want to thank the Lord for your ministry and pray that He will bless the ministry and your lives abundantly in the name of Jesus. I just want to say thank you from my joyous heart that the books you sent me have had a positive affect in my life. Can you please send more materials and studies so I can further grow in the love of our blessed Savior Jesus Christ? Again, thank you for the books. Please write back.
Pedro S., Texas Prison
We invite you to partner with us in Proclaiming Christ to those behind bars. To place a donation, please visit our website @ chaplainray.com