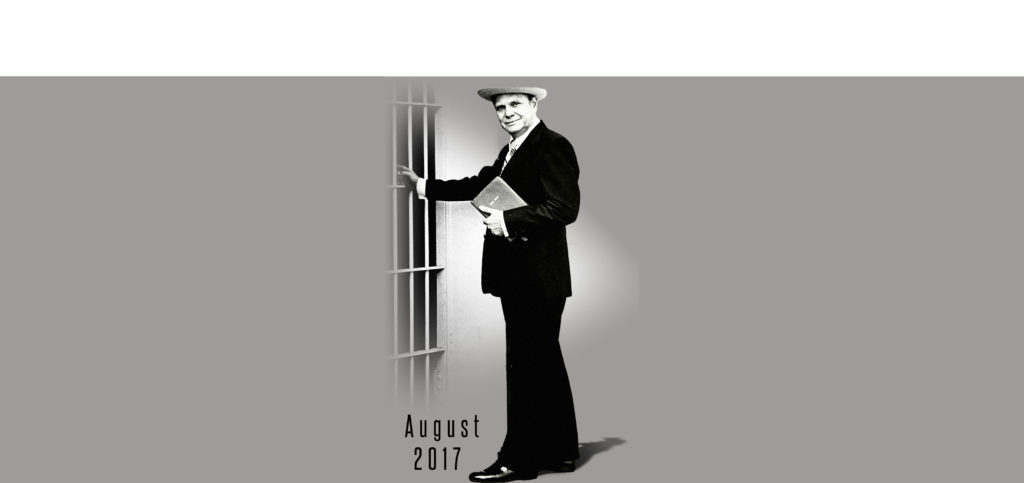 Seeking After the Lord
Dear Friends of IPM,
Our great God and Savior sought us and found us when we had gone astray. 'All we like sheep have gone astray... for the Son of Man has come to seek and to save that which was lost.' (Isaiah 53:6 and Luke 19:10). Now, for the rest of our days, He wants us to seek after Him, getting to know Him more and more; serving Him day by day; finding Him as the source of every blessing and provision. This is the will of God for all who are in the so-called 'free world,' as well as for those who are behind prison walls.
How do we seek after the Lord? We seek Him in His word. Jesus taught that 'these are they [the scriptures] which testify of Me' (John 5:39). We seek Him in prayer. 'The Lord is near to all who call upon Him, To all who call upon Him in truth' (Psalm 145:18). We seek Him with His people. 'Flee also youthful lusts; but pursue righteousness, faith, love, peace with those who call on the Lord out of a pure heart' (2 Timothy 2:22).
As we are seeking the Lord in His word, through prayer, and with His people, He supplies us with the strength we need for living each day and for serving our God. 'Seek the Lord and His strength; seek His face evermore!... The Lord will give strength to His people... I will go in the strength of the Lord GOD... The LORD is the strength of my life; Of whom shall I be afraid?' (Psalm 105:4; 29:11; 71:16; 27:1). Many inmates are faithfully and fruitfully seeking the Lord in this manner behind prison bars.
It is in seeking the Lord that true joy is brought into our lives. 'Let the hearts of those rejoice who seek the Lord!' (Psalm 105:3). King David declared: 'The king shall have joy in Your strength, O Lord; And in Your salvation how greatly shall he rejoice!' (Psalm 21:1). The Apostle Paul exhorted: 'Rejoice in the Lord always. Again I will say, rejoice!' (Phillipians 4:4). The Lord Jesus taught: 'These things I have spoken to you, that My joy may remain in you, and that your joy may be full' (John 15:11). Our IPM Outreach Team has often witnessed this joy of the Lord in the lives of God-seeking prisoners.
May the Lord stir in us a heart like David: 'One thing I have desired of the Lord, That will I seek: That I may dwell in the house of the Lord All the days of my life, To behold the beauty of the Lord, and to inquire in His temple...When You said, 'Seek My face,' My heart said to You, 'Your face, Lord, I will seek' ' (Psalm 27:4, 8).
Reaching Inmates, as We Seek the Lord Together,

Dini Hoekstra
(for all of our "Chaplain Ray Family" and the IPM Team) 
The Pursuit of God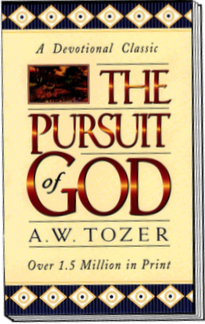 'Come unto Me, all ye that labour and are heavy laden, and I will give you rest. Take My yoke upon you, and learn of Me; for I am meek and lowly in heart: and ye shall find rest unto your souls. For My yoke is easy, and My burden is light.' - Matthew 11:28-30
Here we have two things standing in contrast to each other, a burden and a rest. The burden in not a local one, peculiar to those first hearers, but one which is borne by the whole human race.It consists not of political oppression or poverty or hard work. It is far deeper than that. It is felt by the rich as well as the poor, for it is something from which wealth and idleness can never deliver us.
The burden borne by mankind is a heavy and a crushing thing. The word Jesus used means 'a load carried or toil borne to the point of exhaustion.' Rest is simply release from that burden. It is not something we do; it is what comes to us when we cease to do. His own meekness, that is the rest.
Let us examine our burden. It is altogether an interior one. It attacks the heart and the mind and reaches the body only from within. First, there is the burden of pride. The labor of self-love is a heavy one indeed. Think of yourself whether much of your sorrow has not arisen from someone speaking slightingly of you. The heart's fierce effort to protect to protect itself from every slight, to shield its touchy honor from the bad opinion of friend and enemy, will never let the mind rest. Continue this fight through the years and the burden will become intolerable. Yet the sons of earth are carrying this burden continually. Such a burden as this is not necessary to bear. Jesus calls us to His rest, and meekness is His method.
Our prayer is that as you pursue God you will find true rest in Him. May we all learn of His meekness as we seek Him.
To request the appreciation gift for August, 'Pursuit of God,' you may contact us at office@chaplainray.com
Letters from Prisoners
I Feel Free for the First Time in 20 Years
Dear IPM,
My name is Gregory, and I am sitting here in an Indiana Correctional Institution. I recently gave my life to Christ. I asked Him into my life and for forgiveness of my sins. I meant it from the bottom of my heart. I had this warm feeling come over my body for the first time in my life and I feel like all of the dirt has been washed off me. I hope this is what it means when you have been washed with the blodd of Jesus. I feel free for the first time in 20 years.
I never felt this way before. I got to share this with the old guy who comes to my cell and reads the Bible to me every morning. His name is Rodney. He said one day, 'God will come into your life.' And you know what, Jesus has. The man told me when this happens that he would give me an address to write to. So he did, and now here I am writing you. This man told me if I wanted him to, he would pray for me. But he also said that if I wrote to you, you would give me a KJV Bible and a Bible Dictionary/Concordance. Well, I am asking for them. I want to thank you. I want to thank that old man for his services that he is doing for God. Praise Jesus. Thank you, God.
Gregory H., Indiana Prison 
IPM Is Terrific! 
It is good of you to aid inmates in knowing Jesus. Have you any books I could receive? I donate every book to the library after I have read it. I appreciate assistance adding books for women to read. Often I also loan a book to the CO's (officers). Everyone wins from literature. I am truly grateful too. Be assured that your care does make a difference in other's lives. Their lives improve. I do respect you bringing the gospel to everyone. You are a blessing in society because converts cease to cause trouble. You are terrific.
Terri H., California Prison
We invite you to partner with us in Proclaiming Christ to those behind bars. To place a donation, please visit our website @ chaplainray.com