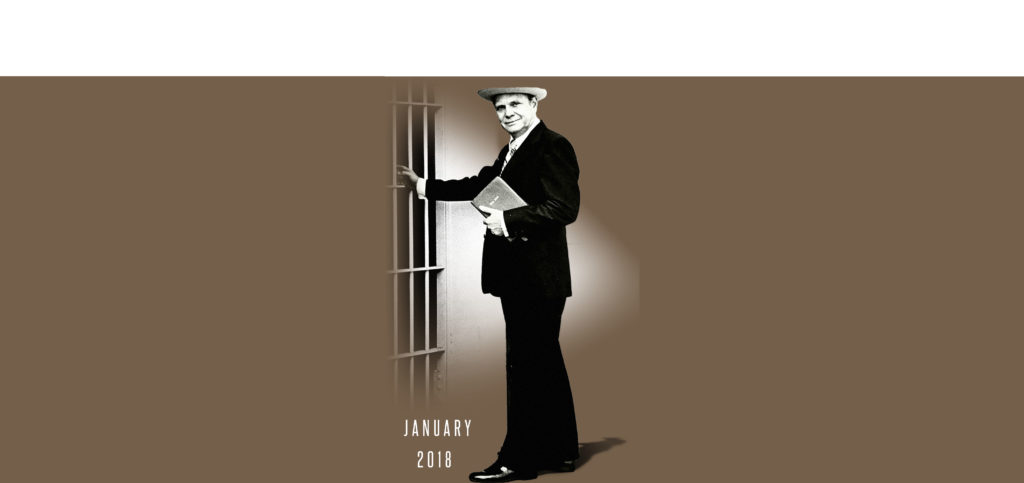 Strengthened by the Lord
Dear Friends of IPM,
As we begin this New Year, most of us probably face a combination of challenges and opportunities. Through them all, much strength and power will be needed in our lives. We are to look to the Lord for the strength and power that He alone can provide.
The strengthening power of God; how essential it is as we serve the Lord. A God-pleasing life cannot be produced by mere human power. 'Thus says the LORD: 'Cursed is the man who trusts in man and makes man his strength' ' (Jeremiah 17:5). Jesus taught that 'the flesh profits nothing' (John 6:63) and 'without Me you can do nothing.' (John 15:5).
True Godly living requires that the power of God be our source of strength day by day. The Psalmists proclaimed this: 'The LORD will give strength to His people... The LORD is the strength of my life... Seek the LORD and His strength... I will go in the srength of the Lord GOD' (Psalm 29:11; 27:1; 105:4; 71:16).
The early disciples also taught of being strengthened by the power of God. 'You therefore, my son, be strong in the grace that is in Christ Jesus... that He would grant you, according to the riches of His glory, to be strengthened with might through His Spirit in the inner man... Finally, my brethren, be strong in the Lord and in the power of His might... I can do all things through Christ who strengthens me' (2 Timothy 2:1; Ephesians 3:16; 6:10; Philippians 4:13). This is the same strength available today to all who will confess their own human weakness and seek the Lord for His mighty power to be at work in and through our lives.
It is through the word of God and through solid biblical literature that we all learn of such great truths. We just concluded our 'Forgotten Prisoner Christmas Project.' Thousands of biblical resources for thousands of inmates were sent into the prisons across the country. One Chaplain (typical of many others) wrote:
I am a chaplain at a prison facility in Texas where we have been blessed by your generous books. Words can't express how grateful we are to be on the receiving end of such a wonderful gift. I have seen the tremendous spiritual growth in the men in this unit. It is amazing and rewarding. I'm of the opinion this is one of the greatest benefits ever offered to the men in this unit. Again, thank you for all the resources you provide to inmates!
In 2018, may God's power be your strength, as you trust in Him amidst the challenges and opportunities of life.
Serving Christ with You, by His Mighty Power,

Dini Hoekstra
(for all of our "Chaplain Ray Family" and the IPM Team)
P.S. Our appreciation gift for this month is: Arrested in the Kingdom, the testimony of Pastor Oswaldo Magdangal.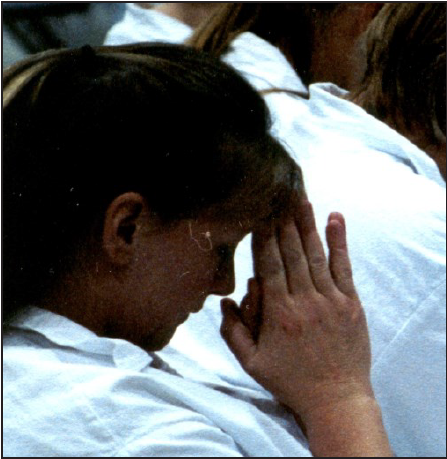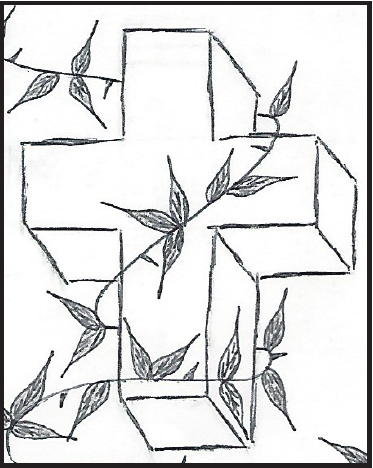 We Praise the Lord for new opportunites to minister to prisoners this year. Serving the Lord Jesus with you by distributing Bibles, testimony and devotional books for the spiritual growth and edification of those behind bars.  
Arrested in the Kingdom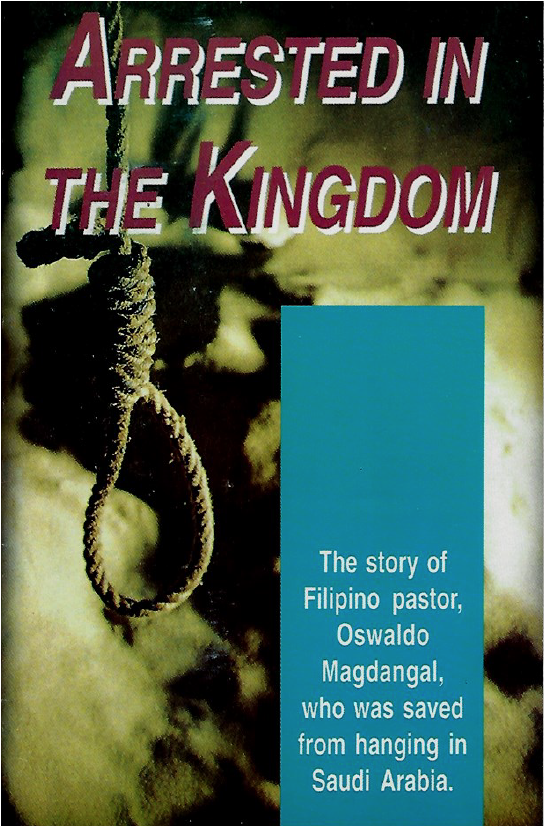 This is the story of Filipino pastor, Oswaldo Magdangal, who was saved from hanging in Saudi Arabia when God miraculously intervened. 
'Yea, and all that will live godly in Christ Jesus shall suffer persecution' - 2 Timothy 3:12
'Blessed are ye when men shall revile you, and persecute you, and shall say all manner of evil against you falsely, for My sake' - Matthew 5:11
'O Lord, my God, in Thee do I put my trust; save me from all them that persecute me, and deliver me' - Psalm 1:7 
'My times are in Thy hand; deliver me from the hand of mine enemies, and from them that persecute me' - Psalm 31:15

Oswaldo Magdangal knew the dangers of holding Christian Bible studies and worship meetings in Saudi Arabia. But, Oswaldo, known by his friends as 'Pastor Wally,' decided to stay and pray. Then, the knock at the door finally came. The religious police had arrived. This is the story of Oswaldo's arrest, torture, and trust in God as Christmas Day in 1992 drew nearer, the day on which he was due to be hanged.
May all be blessed and encouraged who read this wonderful testimony of God's faithfulness. Many inmates have been blessed and encouraged by this book and the many other books that IPM sends into prisons.
To request the appreciation gift for January, 'Arrested in the Kingdom', you may contact us at office@chaplainray.com
Letters from Prisoners
Your Letter Gave Me Hope and Strength
Hello, Please excuse me for being so late in my response to the letter and package you sent me in September. I got into a depressive state of mind and just sank into a very low state. Well, I am in prison seemingly for the rest of my natural life. It is my own fault. I am dealing with it. Yet some days I get depressed. I read, pray, and talk to God and I still feel nothing. I recently had my 46th birthday. I did not even get a birthday card. It truly is hard being locked up in a cell 24/7. My sentence is 60 years, no parole. Of course, the devil tries to steal my joy. I have thought that my life was over. A verse from a prayer strenghtened me: 'If the Spirit that raised up Jesus Christ dwells in me, then that same Spirit will quicken my mortal body and I shall live and not die, and declare the works of God!' (Romans 8:11). I reread your letter and I did receive a blast of hope and strenght! Keep me in your prayers and I will continue to pray for God's grace, mercy, and strength.
Samuel M., Arkansas Prison
Your Ministry Has Helped Many
I have just read some testimonies that I received from IPM. Since I began my incarceration 10 years ago, I've read many beautiful and powerful things about IPM. Today's letter and package confirms every word I've heard. I am always amazed that a ministry can have a heart and commitment to those who are incarcerated! I have seen many inmates who don't know the Lord come to seek God's counsel. Your ministry has helped shape, mold, and encourage countless believers to stand firm and remain faithful. Thank you from the bottom of my heart!

Israel G., Texas Prison
First of all, thank you for all your work to help us who are in prison. It really can get lonely and I have prayed for resources. I am really looking for a Bible, Christian literature, and Bible study helps. Thank you again for everything that you have done to help minister to inmates and help them along their spiritual journey.
Jason A., Colorado Prison
When I was in prison in 2004, you sent me a KJV Holy Bible. Well, it is the Bible I still use this day, and it is still in great condition.
Richard W. Arizona Prison
IPM prayerfully responds to every prisoner who writes to us. We bless them with an encouraging letter and a variety of biblical resources, such as: Bibles, Bible Dictionary/Concordances, Testimonial and Devotional Books, and other Bible Study helps.
We thank the Lord for all who partner with IPM in their praying and giving so that we may reach countless lives with God's love and truth. 
We invite you to partner with us in Proclaiming Christ to those behind bars. To place a donation, please visit our website @ chaplainray.com