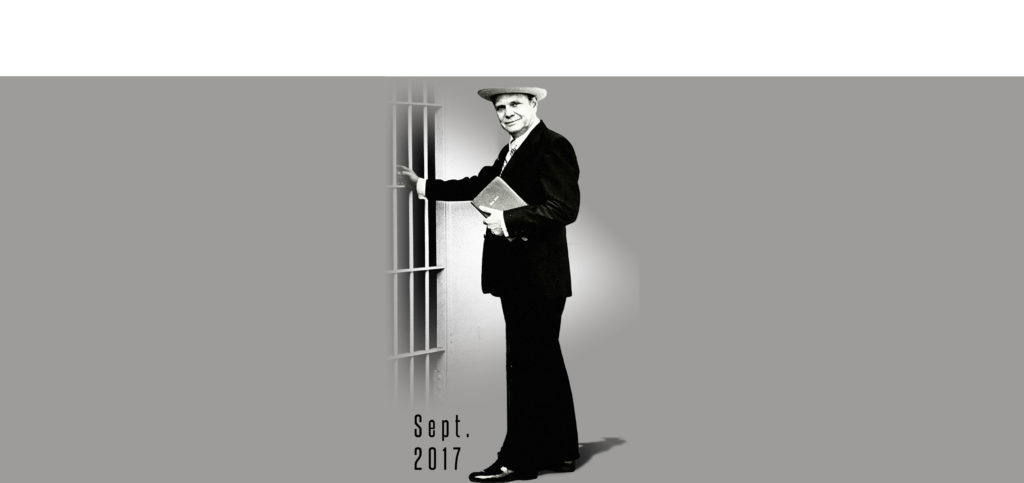 God's Promises
Dear Friends of IPM,
In the Bible, we are given thousands of promises from God. The Lord wants us to learn about these promises. Then, He wants us to live our lives by trusting Him daily to fulfill these promises on our behalf. 'Faithful is he that calleth you, who also will do it' (1 Thessalonians 5:24).
Thousands of years ago, the Lord made promises to Abraham that would offer great blessings to all the nations of the earth. 'And I will make of thee a great nation, I will bless thee, and make thy name great; and thou shalt be a blessing: And I will bless them that bless thee, and curse him that curseth thee: and in thee shall all families of the earth be blessed' (Genesis 12:2-3). All who have believed in the Messiah, Jesus Christ, are part of this eternal family of faith. 'Therefore it is of faith, that it might be by grace; to the end the promise might be sure to all the seed; not to that only which is of the law, but to that also which is of the faith of Abraham; who is the father of us all' (Romans 4:16).
In 1 John 2:25, all of God's promises can be seen in one great promise. 'And this is the promise that He hath promised us, even eternal life.' This is the ultimate promise. It involves forgiveness of sin. It includes the indwelling Spirit. It brings new life in Christ. It provides hope, strength, and peace. It secures heaven forever. What richness is offered to us in the promises of God. And what great assurance accompanies these promises. This assurance is anchored in the very character of God, in His ability and His faithfulness. 
Think of God's ability. 'Now unto Him that is able to keep you from falling, and to present you faultless before the presence of His glory with exceeding joy. . . Now unto Him that is able to do exceeding abundantly above all that we ask or think' (Jude v. 24 and Ephesians 3:20). Then, think of God's faithfulness. 'Let us hold fast the professsion of our faith without wavering; (for he is faithful that promised). . . But the Lord is faithful, who will establish you and guard you from the evil one' (Hebrews 10:23 and 2 Thessalonians 3:3). 
So, how should we respond to the promises of an able and faithful God? 'The just shall live by faith' (Romans 1:17). We are to trust in Him to fulfill every promise He has made in His word. 
Relying upon the Promises of Our Able and Faithful God,

Dini Hoekstra
(for all of our "Chaplain Ray Family" and the IPM Team) 
Lady in the Shadow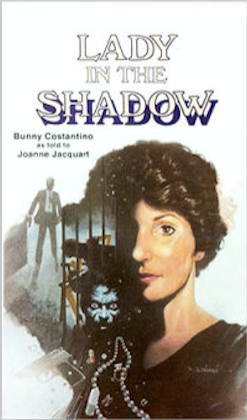 'God has promised me new life, and I am going to trust Him for it'
God did as He promised Bunny. He gave her new life, and thousands of inmates and many family members have been blessed by 'Lady in the Shadow.' IPM has given tens of thousands of her books to prisoners all over the country. Today, inmates still write to us to request this book. Many prisoners are still being encouraged as they learn how God worked in Bunny's life. This has become a classic testimonial book for prisoners and their families. God is the same yesterday, today, and tomorrow. He changes not, but is faithful and merciful to all who call upon His name in belief. 
Bunny said: 'Do you really think the story of my life could help another prisoner's wife during her hard time? What about the failures I had?'
Chaplain Ray: 'A person may fail many times, but he or she is not a failure until they start blaming someone else.'
Bunny's eyes filled with tears as she shared the Bible passages she had read from Isaiah 51:16, 'I have put My words in thy mouth, and I have covered thee in the shadow of mine hand.'
Bunny's honesty in telling her story will touch the heart of every prisoner who reads her book. 
Praise God for His loving kindness and mercy to prisoners, and for those who share the Good news with them. 
To request the appreciation gift for September, 'Lady in the Shadow,' you may contact us at office@chaplainray.com
Letters from Prisoners
Lord, We Need Your Touch 
Lord, we need Your touch on our lives, 
Work in our hearts in whatever area needs a fresh start. 
Help us to do our part and to trust You to do
If you would like to know the love of God the Father, 
Come to Him through Jesus Christ His loving son.
He will forgive your sin and save your soul forever.
You will love forevermore His Faithful One.
O God, my heart is filled with praise
For all that You have done for me. 
You have changed the focus and purpose of my life
Because You sent Your Son. Thank You. 
Thank You Father that You are my place of rest
And for all You have brougth me through.
Dear Jesus, take my heart and hand
And grant me this I pray, that I through Your 
Sweet love may grow more like You each day.
We are waiting for You, Lord, to come
And take us home to be with You.
Your promise to return for us gives hope
Because we know it is true. 
Poem by Larry H., California Prison 
Thank you so much for your services. It is a true blessing to us inmates to get our names called at mail call with a great gift like your books. May God continue to bless you always. 
Howard F., Texas Prison
Your Service is Causing Many to Turn to the Lord
Thank you so truly much for caring and loving us! I am a first hand witness seeing killers, rapists, child abusers, you name it, come to the Lord. I see them in their cells reading testimonial books and Bibles. I've been so happy to see the Lord touch their hearts through IPM. Your service is causing many to turn to the Lord. They keep coming to me for more books to order. I can't hold the joy that floods my heart and eyes. Thank you so much! Keep caring for others, please, please, please!
Thomas S., California Prison
We invite you to partner with us in Proclaiming Christ to those behind bars. To place a donation, please visit our website @ chaplainray.com